DON'T BE WITHOUT LIGHTING IN YOUR PIT AGAIN!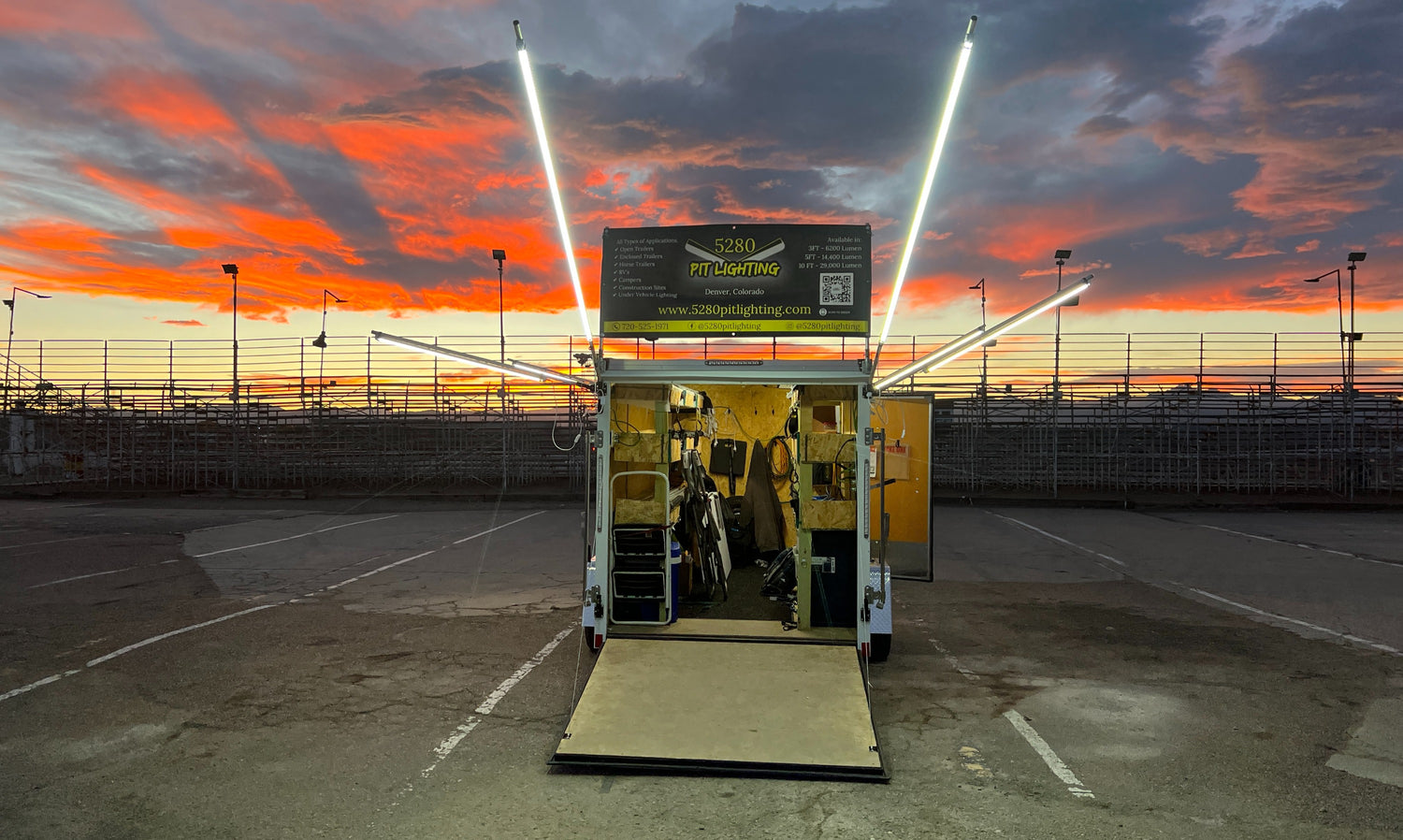 About Us
5280 Pit Lighting started in October of 2021, as an idea by owner Wayne Appelhans who noticed a problem that race teams did not have enough light at night to work on their race cars at the race track. Wayne & co-owner Nathan Appelhans devised a plan to design and create a light weight pit light that is both functional and easy to install on race night.

Wayne & Nathan also wanted to create a variety of light sizes to fit every application that a race team could need including the 5ft pit lights to change a tire during a "hot" pit stop, nut & bolt check at the race shop, vehicle inspection under the hood & more.
​
5280 Pit Lighting is the most versatile Pit Lighting on the market with our unique pole mount & pin system our lighting can be used in nearly every outdoor application including open trailers, RV's Patios, Porches, Decks & more.